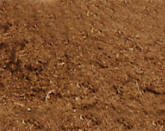 Peat Moss Absorbent is an environmental and user friendly hydrocarbon absorbent. Used in industry, hazmat spill clean up, remediation of contaminated soils, golf courses, and transportation systems around the world. Peat Moss Absorbent is a lightweight, non biodegradable product that absorbs or encapsulates hydrocarbons on contact rather than absorbing the oil through surface tension.
Peat Moss Absorbent users have reported a savings of 30 to 50 percent for the cost of cleaning up oil spills after using it for one year.
Peat Moss Absorbenthelps you to create a cleaner environment. Peat Moss Absorbent with absorbed oil passed the T.C.L.P. (Toxic Characteristic Leachate Procedure) which permits it to be legally disposed of as ordinary garbage rather than as a hazardous substance. Peat Moss Absorbent has an affinity for hydrocarbons of all types, including light and heavy oils, gasoline, diesel fuels, and even refined hydrocarbons like polyester resins and paint. Peat Moss Absorbent also suppresses 90 percent of gasoline vapors which eliminates the danger of explosion.
Description: Two cu. ft. loose-filled bag.
Absorption: 64 Qts per Bag
Palletizing: 50 bags per pallet
SOLD IN PALLET QUANTITIES
*Please contact us at Sales@AbsorbentsOnline.com for more information.
**FOB Nearest Stocked Warehouse
Item
Description
Our Price
Quantity
PEAT2
(ORG2)
Peat Moss Absorbent 2 cubic ft. bag, Per Bag, 50 Bags per pallet.
$ 1299.50
Pallet, (50 bags @ $25.99 per Bag)
Thank You for Shopping AbsorbentsOnline.com