[sc:date]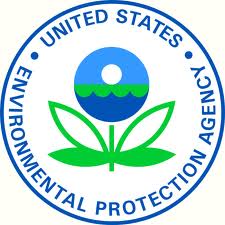 Last week, the Environmental Protection Agency (EPA) announced a major change to the Toxic Substances Control Act of 1976. This change mandates that ALL companies manufacturing, importing or processing certain perfluorinated chemicals notify the EPA. Under this new TSCA change, companies must contact the EPA prior to engaging in activities involving the perfluorinated chemicals. So, what kind of effects will this change have on the business dealings of companies? To learn more about this recent TSCA change and what to expect, keep reading.
Overview of The TSCA
The primary purpose of the TSCA is to create greater transparency between the EPA and companies dealing with potentially harmful or hazardous chemicals. According to the official EPA website, the TSCA "provides EPA with authority to require reporting, record-keeping and testing requirements, and restrictions relating to chemical substances and/or mixtures. Certain substances are generally excluded from TSCA, including, among others, food, drugs, cosmetics and pesticides."
Here's a brief overview of the EPA's power through the TSCA
Require companies to send notice before manufacturing, importing or processing certain chemicals.
Require testing of certain chemicals before manufacturing, importing or processing.
Append the TSCA with Significant New Use Rule (SNUR) for newly discovered hazardous chemicals.
Add, remove and regular the list of 80,000+ chemicals on the TSCA list.
Require companies importing and/or exporting chemicals on the TSCA list must to comply with reporting.
Require companies to perform their own record keeping of chemicals in the TSCA list.
Latest TSCA Rule Change
This latest change made by the EPA to the TSCA falls under the category of a Significant New Use Rule (SNUR). As previously stated, this new rule is aimed towards companies who manufacture, import or process perfluorinated chemicals. In the past, only companies who manufactured perfluorinated chemicals themselves were required to notify the EPA. With this new rule change, however, even companies who import or process perfluorinated chemicals are required to submit a notice to the EPA.
Perfluorinated chemicals are typically used in the production and treatment of carpet. This new rule has drawn some criticism among carpet manufacturers and cleaning companies, as they are now required to legally run their businesses. But like all changes, companies will learn to adapt over time.
For a more in-depth look at the latest TSCA changes involving the use of perfluorinated chemicals, check out this article at http://www.regulations.gov/#!docketDetail;D=EPA-HQ-OPPT-2012-0268.