As a business owner or manager, ensuring a safe working environment for your employees should be a top priority. This is why in industrial and commercial settings, the handling and storage of hazardous materials is a significant concern. Because accidental spills not only pose serious risks to human health, but also to the environment, and your facility.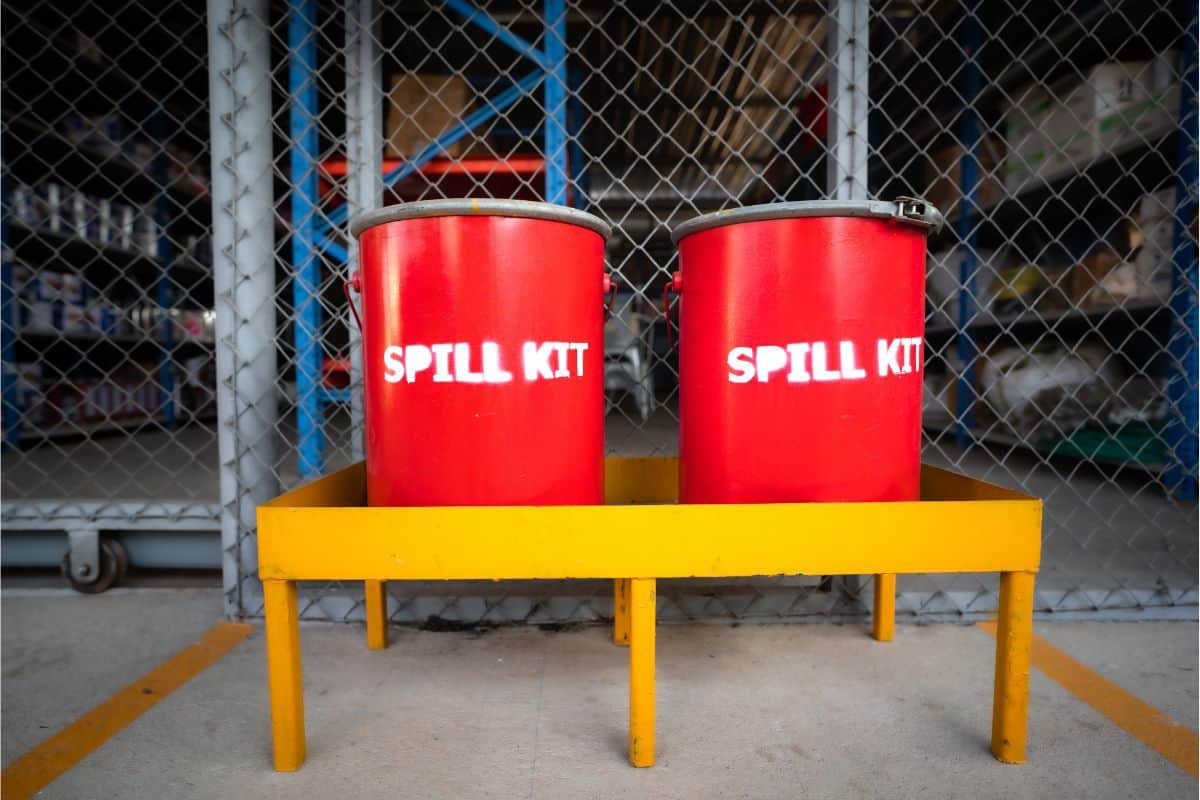 To mitigate these risks, regulatory bodies like the Occupational Safety and Health Administration (OSHA) have established guidelines and requirements to ensure workplace safety. It's important to understand and comply with OSHA regulations, which are designed to protect workers from hazards and prevent workplace accidents.
Meaning that spill kits are an obvious and practical solution for businesses in the event of accidental spills, whether they involve chemicals or simple water. But, are they actually mandatory? In this article, we'll explore the regulations to help answer the question: Does OSHA require spill kits?
Understanding Spill Kits
Before we delve into OSHA's requirements, it's first useful to review what spill kits are and how they're used. 
Simply put, spill kits are collections of tools, materials, and absorbents designed to contain, control, and clean up liquids. The kit's contents typically include absorbent items like pads, socks, pillows, or booms. Along with PPE equipment such as gloves and goggles, as well as disposal bags. 
Spill kits are tailored to specific types of spills; be it a water-based liquid, oil, chemicals, or biohazards like blood. The type of spill kit you need depends on the types of materials you use in your workplace and the potential hazards associated with them.
When any spill occurs, the first step is to quickly contain it to prevent it from spreading. This is usually done by placing absorbent materials around the edges of the spill to create a barrier. Next, you apply the kit's absorbent materials on top of the spill to soak it up. Once the spill has been absorbed, the materials are disposed of according to the instructions provided with the spill kit.
What Are OSHA's Spill Kit Regulations and Requirements?
To begin, let's revisit the purpose of OSHA and its role: OSHA is a federal agency tasked with enforcing health and safety regulations in the workplace. Their mission is to protect workers from hazards by setting and enforcing standards, providing training, and conducting inspections. OSHA's regulations cover a wide range of industries and activities, ensuring that employers provide a safe and healthy work environment.
When it comes to answering the question of whether OSHA regulations require spill kits in workplaces, it might surprise you to learn that the short answer is "no". But, things are a little bit more complicated than that. Partly because no two facilities are the same; meaning each business must determine the best way to prepare for accidental spills in order to comply with OSHA.
OSHA has a number of regulations and requirements that indirectly necessitate spill kits (for a brief overview, check out our summary of OSHA and other federal regulatory chemical and product compliance). These regulations are designed to protect employees from spill hazards and ensure that businesses are prepared to handle spills when they occur.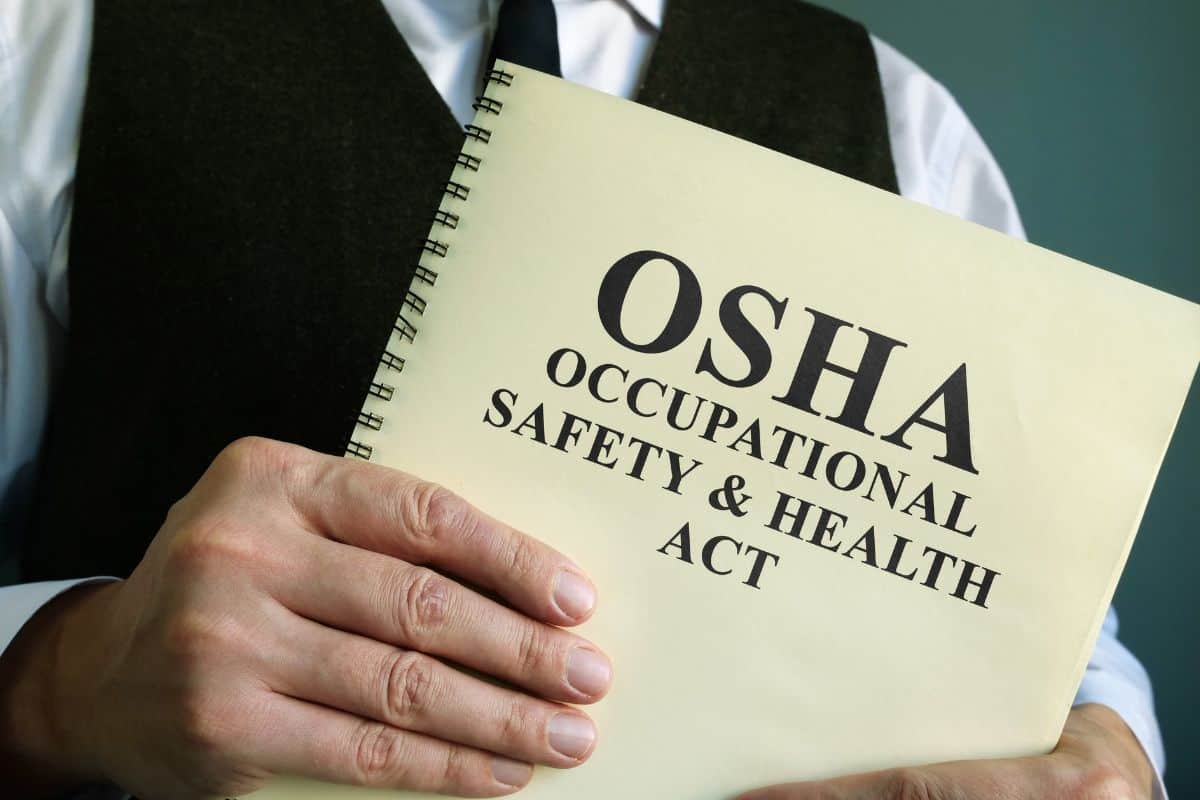 OSHA's General Duty Clause
While OSHA doesn't explicitly require spill kits, they do enforce regulations under the General Duty Clause (Section 5(a)(1) of the Occupational Safety and Health Act). This clause mandates that employers provide a workplace free from recognized hazards that could cause death or serious physical harm to employees.
Thus, if your workplace handles hazardous materials that could potentially result in spills, it becomes your responsibility to identify and address this hazard. Spill control requirements can vary and should be identified based on the relevant industry and the specific hazardous materials involved.
Hazard Communication Standard (HCS)
Another OSHA regulation related to spill kits is the Hazard Communication Standard (HCS). This standard requires that businesses have a Hazard Communication program in place, which includes providing employees with information about hazardous chemicals in the workplace and the potential hazards associated with them.
For example, businesses must ensure employees are trained to handle chemicals appropriately. Which should extend to the correct use of absorbents specifically designed for a hazardous material spill.
Assessing the Need for Spill Kits
To determine if spill kits are necessary for your workplace, conduct a thorough hazard assessment. Identify the types and quantities of hazardous materials present, evaluate the potential risks and impact of spills, and assess the availability of appropriate containment and cleanup measures. If spills could pose a threat to employees or the environment, having spill kits readily available is a proactive step towards compliance with OSHA regulations.
Spill Response Planning
OSHA emphasizes the importance of spill response planning as part of a comprehensive safety program. Developing an effective spill response plan includes identifying responsible personnel, providing appropriate training, establishing communication protocols, and ensuring the availability of necessary spill control equipment and materials, including spill kits.
Best Practices for Spill Kit Implementation
Even if spill kits are not strictly mandated by OSHA, implementing them as part of your spill response plan is a wise measure. Here are some best practices to consider:
Select spill kits based on the types of hazardous materials present in your workplace.
Ensure spill kits are easily accessible in areas prone to spills.
Train employees on the proper use of spill kits and their responsibilities during a spill.
Regularly inspect and maintain spill kits to ensure they are in good working condition.
Establish a process for proper disposal of used spill kit materials.
Conclusion
While OSHA may not explicitly require spill kits, they do play a crucial role in preventing and mitigating the risks associated with hazardous material spills. By conducting a hazard assessment, complying with industry-specific regulations, and implementing a spill response plan that includes spill kits, you demonstrate your commitment to maintaining a safe and compliant workplace.
Remember, prioritizing safety not only protects your employees and the environment but also helps avoid costly penalties and reputational damage. Stay proactive in addressing hazards and seek guidance from OSHA and industry experts to ensure your compliance with applicable regulations.
If you need help choosing the appropriate spill kits, absorbents, or other containment supplies for your workplace, get in touch! AbsorbentsOnline is proud to provide excellent products and customer service since 1985. You can also find answers to common questions in our previous blog posts:
Frequently Asked Questions about Spill Kits