You have the right to a safe work environment. In fact, your workplace leaders are legally required to take certain steps, such as providing the right spill kits to handle emergencies to lessen your risk of being injured on the job. But that wasn't always true! The Operational Safety and Health Administration (OSHA) was created nearly 50 years ago to turn workplace safety into law. And to this day, its members are continuously making changes and updates to look out for you while you're on the clock.
OSHA and absorbents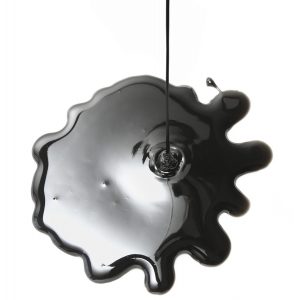 If someone asked you what absorbent materials were for, you'd probably say "absorbing" — and you'd be right, of course! But while that may be their literal purpose, they have another purpose when it comes to the big picture: safety.
A few drips of oil that gather underneath a forklift between uses might not seem like a big deal, but they can present a slip hazard that could seriously injure workers climbing in or out of the forklift. In industrial settings, workers could accidentally spill hazardous materials and present dangers to nearby employees. Even water seems harmless until it's unconfined or somewhere it isn't supposed to be.
Being prepared to contain or soak up these kinds of spills is essential to protecting employees. That's why OSHA offers a comprehensive guide to hazardous waste operations, including plenty of information on emergency responses to ensure those in each workplace have the necessary absorbents and training to handle whatever spills they may experience in their facilities.
OSHA updates, adds new rules
Workplaces and technology are constantly changing, which means OSHA regulations need to change alongside them. Work environments today aren't the same as they were at the time of the administration's inception in 1970, and new technology and equipment mean new hazards to look out for.
For example, in one recent update, OSHA members created a new rule requiring greater transparency around workplace injuries and illness, incentivizing workplace safety by making safety failures public. It even includes provisions against retaliation, ensuring that workers feel comfortable reporting illness and injury.
In another recent change, OSHA updated the Walking-Working Surfaces standard. This standard exists to help prevent slip and fall injuries. Under the new Walking-Working Surfaces standard, employers have the flexibility to choose the fall protection methods that work best for their businesses, and there are stricter requirements in place for fall protection training.
Administrators sometimes make changes to regulations dealing with absorbents, too. Prior to a 2016 rule, OSHA regulation permitted exposing workers to deadly levels of respirable crystalline silica. OSHA predicts "the new rule will save more than 600 lives and prevent more than 900 cases of silicosis – an incurable lung disease – each year."
Of course, some granular absorbents use silica, which means many facility leaders will have to switch to silica-free absorbents like Gran-sorb, Corn Cob, or Peat Moss Absorbents — or risk harming employees and receiving OSHA citations.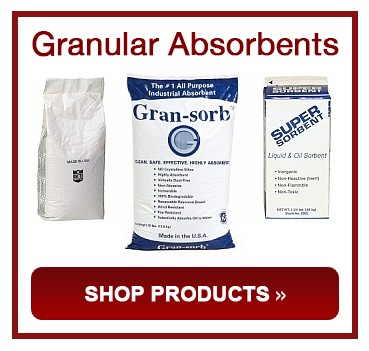 OSHA beginnings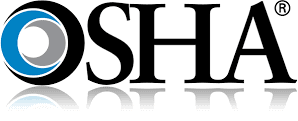 Most people in the workforce today don't remember a time before OSHA. But nearly 50 years ago, there was no law saying any business leader had to provide a safe workplace for his or her employees.
Working conditions were dangerous across the United States when former President Richard Nixon signed the Williams Steiger Occupational Safety and Health Act of 1970, which led to the creation of OSHA. OSHA members' goal from day one was to provide training, outreach, and assistance to business decision-makers to help them keep their employees safe, but they started out small.
Absorbents didn't come into the picture until later: Actually, it wasn't until March 1989 — almost 20 years after OSHA was founded — that the administration publicized an official final rule regarding emergency response to hazardous waste spills. Although OSHA members have updated hazardous waste rules in the years since, that rule was the foundation of the regulation that protects those who work with hazardous waste to this day.
Absorbents play an essential safety role
These days, having the correct absorbent materials and effectively training employees on using them are safety keys in almost any industrial workplace. OSHA requirements for spill response focus on comprehensive spill response plan creation and upkeep, including obtaining, storing, and training staff on using appropriate absorbents.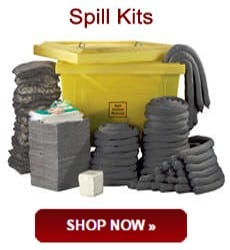 For example, depending on the kinds of liquids you handle in your facility, you need a different spill kit type. Employees who use hydrocarbons in facilities may do best with oil-only kits while those who work with hazardous liquids instead need hazmat kits.
Even if you don't work with liquids, your workplace is still susceptible to spills! For instance, forklifts contain fluids that can easily leak onto the floor, presenting slip hazards. A forklift mat can absorb those fluids and help keep forklift operators safe.
Throughout the decades, OSHA continues to change and grow to best meet the needs of workers nationwide. Similarly, workplace leaders need to change and grow with shifting OSHA regulations to ensure workers are always as safe as possible.
To learn which spill-control products you need for OSHA compliance, contact Angie Meza at
angie@absorbentsonline.com
or (800) 869-9633.