[sc:date]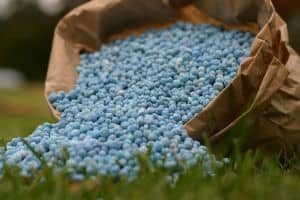 Just weeks ago, the EPA issued a new alert on the storage of ammonium nitrate in an effort to increase the public's awareness of its potential dangers. Ammonium nitrate is a nitrogen-rich compound that's most commonly used in the production of garden fertilizer. Although it's relatively safe when used correctly, it can lead to some pretty serious explosions and uncontrollable fires when exposed to heat. To better protect companies and individuals, the EPA teamed up with the ATF to issue this alert on the dangers of ammonium nitrate.
So, just how dangerous are ammonium nitrate fires? On April 17, 2013, the West Fertilizer Company's storage and distribution factory caught fire. The town's local firefighters were the first to respond, but unfortunately they were unable to put out the fire. Not long after, the plant exploded into a huge fireball, killing at least 15 and injuring 150 -160 more. This was one of the deadliest plant explosions in the history of Texas.
Investigators have yet to identify a cause for the West Fertilizer Company plant explosion. They've ruled out weather, rail car and natural causes, leaving some people to wonder if it was intentional. In any case, investigators believe the plant was storing more than the recommended maximum amount of ammonium nitrate. While the exact amount of ammonium nitrate is unknown, it's believed there were around 28-34 tons of this compound on the premises. Once the fire reached the main supply of ammonium nitrate, it went up into a huge fireball, destroying the plant along with half a dozen or so nearby buildings and structures.
The EPA issued the alert on ammonium nitrate in direct response to this deadly Texas plant explosion. While there have been numerous other ammonium nitrate explosions in the past, this was by far one of the worst. The bottom line is that companies need to do a better job of storing and maintaining products containing this compound. Far too many people assume it's safe since the toxicity of ammonium nitrate is relatively low. However, the real danger comes in the form of explosions and fires, which can be quite unpredictable.
For a complete breakdown of the EPA's ammonium nitrate alert, check out the official PDF file located here. It's a short 5-page alert broken down into several different categories, including "Problems," "Accidents," "Hazard Awareness," "Process Safety Areas For Hazard Reduction" and "Information Resources." If you deal with ammonium nitrate in any way, shape or form, it's recommended that you read through the EPA's most recent alert.