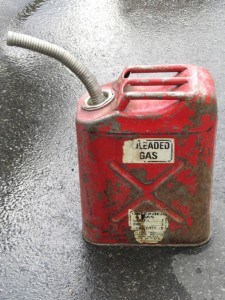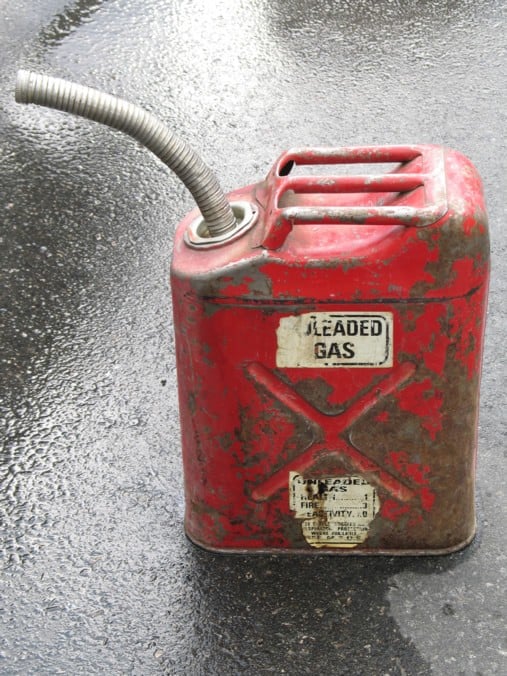 Companies of all shapes and sizes frequently store — and use — petroleum-based gasoline. Whether it's to power a portable generator or to keep forklifts or other heavy machines running, fuel is used in dozens of different industries. Unfortunately, far too many companies store their fuel in the wrong containers, leaving themselves vulnerable to fines and legal action while creating an unsafe work environment. So, how should fuel be stored in the workplace?
The Occupational Safety and Health Administration's (OSHA) Standard 1926.152(a)(1) states the following:
"Only approved containers and portable tanks shall be used for storage and handling of flammable liquids. Approved safety cans or Department of Transportation approved containers shall be used for the handling and use of flammable liquids in quantities of 5 gallons or less, except that this shall not apply to those flammable liquid materials which are highly viscid (extremely hard to pour), which may be used and handled in original shipping containers. For quantities of one gallon or less, the original container may be used, for storage, use and handling of flammable liquids."
Under this OSHA Standard, all gasoline in quantities of 5 gallons or less must be stored in a DOT-approved container. DOT-approved gasoline storage containers have several built-in safety features to help reduce the risk of a fire, including a flash-arresting screen, spring-closing lid, and a sprout cover to relieve pressure.
Note: EPA-approved is not the same as DOT-approved. Just because a gas can is approved by the Environmental Protection Agency (EPA) doesn't necessarily mean gasoline storage is approved by the Department of Transportation (DOT). The DOT's regulations are stricter, raising the bar for gas can manufacturers. When purchasing gas containers for your workplace, check to make sure they possess the DOT-approved seal.
Gasoline in excess of 25 gallons or more must be stored in a special fire-proof cabinet. These gasoline storage cabinets can be made of either metal or wood. If the fuel storage cabinet is made of wood, however, it must meet the following criteria: " The bottom, sides, and top shall be constructed of an exterior grade of plywood at least 1 inch in thickness, which shall not break down or delaminate under standard fire test conditions. All joints shall be rabbeted and shall be fastened in two directions with flathead wood screws."
Tips For Storing Gasoline In The Workplace:
Store gasoline in a fire-proof storage cabinet when possible (even smaller amounts).
Only use DOT-approved containers for gasoline storage.
Keep fuel away from fire, heat sources, and spark-generating machines.
If gasoline is spilled, clean it up immediately.
Keep fire extinguishers nearby in case of a fire.