[sc:date]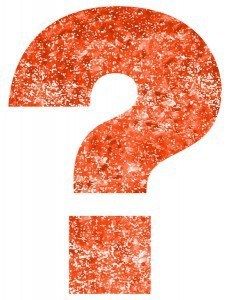 Safety storage cabinets are the first line of defense against industrial fires, spills and contamination. As their name suggests, these cabinets are used to 'safely' store potential hazardous chemicals, corrosives and flammables. Unlike traditional low-grade cabinets, these professional-grade models are designed to withstand pressure, heat and force to protect the chemicals stored inside. But with so many different types of safety storage cabinets available on the market, how do you know which one to choose?
Identify Your Storage Needs
The first step in choosing the right safety storage cabinet is to identify the storage needs of your company. Safety storage cabinets are typically broken down into different categories based on what they are capable of storing. Pesticide safety storage cabinets, for instance, are designed to hold potentially toxic pesticide and insecticide chemicals. Of course, there are also flammable safety storage cabinets, paint & ink, acid & corrosive, and drum storage. Perform an analysis of your company's on-site chemicals to determine exactly what type of cabinets are best suited towards your particular needs.
Cabinet Material
The materials used in the construction of safety storage cabinets vary; however, two of the most commonly used materials for professional-grade safety storage cabinets include stainless steel and polyethylene. Both of these materials offer a superior level of strength, durable and longevity, which is essential for storing potentially hazardous chemicals.
You'll also find that some of the safety storage cabinets for sale are coated in corrosion-resistant powder coating, offering another barrier of protection. If a corrosive chemical accidentally tips over inside, this powder coating will help protect the cabinet from damage. This corrosion-resistant powder coating is added to each and every safety storage cabinet offered here at AbsorbentsOnline.com.
Space Accommodations
Of course, you'll also want to pay close attention to the size of a safety storage cabinet. The flammable liquid safety storage cabinets come in a wide variety of sizes, ranging from 4 to 90 gallons. Identify the storage needs of your company and then choose the right size to match.
Safety storage cabinets offer a safe, EPA-friendly method for storing potentially hazardous chemicals, pesticides, flammables, corrosives and combustibles. Rather than leaving these items out in the open where they are susceptible to accidents, you can safely store them in a cabinet. Use the guide posted here to help choose the cabinet that's best suited towards your needs.