[sc:date]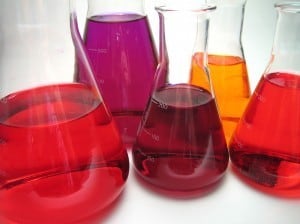 Ever wonder which industries produce the most toxic waste? In this post, we're going to reveal the top 7 producers of toxic waste. While some industries on this list are pretty obvious, others are more surprising.
#7) Auto Repair Shops – You might be surprised to learn that automotive repair shops produce enough toxic waste to win them a spot at number seven on our list. Shops such as these are constantly removing old oil, paint, engine lubricants and other chemicals from used cars. This waste begins to add up over time, especially for busy automotive repair shops.
#6) Furniture Manufacturers – Another rather surprising producer of toxic waste is the furniture manufacturing industry. Contrary to what some people may believe, most furniture isn't 100% natural wood. Companies will treat the wood with various chemicals to improve its life while giving it water-resistant characteristics. Furniture manufacturers end up with an excess of spent solvents, paint wastes and ignitable wastes.
#5) Cleaning – Nearly all cleaning companies produce a fair amount of toxic waste. Whether it's a carpet cleaning business, residential home cleaning business, etc., companies such as these tend to use acid-based chemicals to remove stubborn stains and dirt.
#4) Printing – All of the ink and photography equipment used by printing companies creates toxic waste. Due to the high toxicity of printing inks, companies must dispose of them as a 'hazardous substance' rather than tossing them into the dumpster. Thankfully, some printing companies have taken a step in a different direction by opting for environmentally friendly ink, but most still use toxic chemicals in their day-to-day business activities.
#3) Metal – Coming in at number three on our list is the metal-working industry. While the exact waste varies depending on the type of metal, it's not uncommon to find acid-based chemicals, water-based sludge containing heavy metals, paint and even cyanide waste.
#2) Leather and Textile – The leather and textile industry is yet another major producer of toxic waste. Companies frequently use harsh tannins liquids and chemical-based dyes to treat their products. And while these chemicals are effective at drying out leather, they are also toxic to humans.
#1) Chemistry – This should come as no surprise, but chemistry tops the list as the single largest producer of toxic waste. They produce strong acids, strong bases, flammables, combustibles and pretty much every other type of toxic chemical you can think of. After all, their profession is to physically produce these chemicals for other businesses and organizations to use.