[sc:date]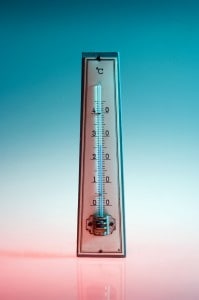 Also referred to as quicksilver, liquid mercury is a highly toxic chemical that's commonly found in thermometers, barometers, float valves, switches, relays and electric components. Due to its unique characteristics, however, mercury requires a different approach to clean. In the even of a spill, it's important for companies and individuals to follow the proper procedure towards cleanup; otherwise, there's a greater risk of mercury poisoning for those who come into contact with the substance. To learn more about the do's and don'ts of cleaning up a liquid mercury spill, keep reading.
Don't: Use a Vacuum Cleaner
NEVER attempt to clean a liquid mercury spill using a vacuum cleaner. The suction pressure of a vacuum cleaner will force microscopic particles of the mercury into the air rather than keeping it contained. This results in higher mercury exposure to anyone in the surrounding area. A vacuum cleaner might seem like a good idea initially, but it's far too dangerous to use with mercury. Spreading the mercury into the air creates a significantly more dangerous environment, so keep the vacuum turned off!
Don't: Sweep With a Broom
Another mistake that's commonly made when cleaning liquid mercury spills is sweeping it with a broom. As previously stated, mercury possesses certain unique characteristics, one of which is the ability to 'ball' up rather than spreading evenly throughout like water or water-based substances. If you attempt to sweep liquid mercury with a broom, chances are you'll spread it around into several smaller drops. Rather than having just a few large drops bunched together, you'll have dozens or even hundreds of smaller drops scattered across the floor.
Do: Wear Protective Gear
Due to the high toxicity of liquid mercury (even skin contact is toxic), you should always gear up in protective gear before attempting to clean up a spill. Don a pair of protective safety goggles along with thick, professional-grade latex gloves. And remember that even with this gear, you should avoid contact with liquid mercury.
Do: Use a Squeegee
If you aren't supposed to use a vacuum cleaner or broom, how exactly do you clean liquid mercury spills? The Environmental Protection Agency (EPA) recommends using a squeegee or piece of cardboard to push it into a single pile. Next, use an eyedropper to transfer it into a damp paper towel. You can then place the mercury-filled paper towel into a sealed plastic bag. Lastly, contact your local health or fire department to have them properly dispose of the liquid mercury.