[sc:date]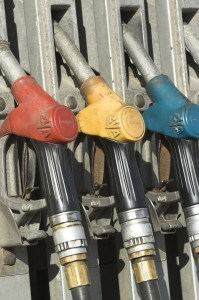 Does your company have a fuel containment plan in the event of a spill? Whether it's petrol-based gasoline, diesel, kerosene, etc., fuel is a highly flammable liquid that can lead to fires and explosions. And since most industrial companies and businesses use fuel to power machines and vehicles, spills are an all-too-common occurrence. Allowing fuel to spread unchecked, however, places nearby employees at risk for injury. This is why it's imperative for companies to have a fuel spill containment plan in place.
Are There Drains Nearby?
When you're creating a fuel spill containment plan for your company, check to see if there are any stormwater drains nearby. If fuel were to spill and travel down a stormwater drain, it could end up polluting nearby ponds, rivers, lakes and water reservoirs, damaging the eco-system while leaving your company vulnerable to fines and sanctions handed down by the EPA.
Covering a drain is a quick and easy process that takes less than a minute. You can read more about drain covers in our previous blog post, but the idea is to cover it with a fully-reversible waterproof mat made of professional-grade polyurethane. Once the mat is laid over the drain, it creates a waterproof barrier which prevents any liquid, including fuel, from passing through. It's not a bad idea to keep drain cover mats around each of the stormwater drains in your workplace.
Spill Berms
The first step in a fuel spill cleanup is containment. The farther it spreads, the more damage it will do. So, how do you contain a fuel spill? The solution to this problem is a spill berm. Basically, these are flotation devices used to create a perimeter around the fuel. Once the berm is wrapped all the way around the spill, the fuel will remained contained inside. Fuel, like oil, floats to the top of water, which is why some berms don't have a bottom. Fuel floats to the top where it's trapped by a berm on all sides, making it easy to control and clean up.
Cleanup
With the fuel contained within a spill berm, you then next step is to remove it. There are several different ways to approach this scenario, some of which include the use of pads, pillows, absorbent wipes, booms and spill kits. Choose the method that's best suited towards your particular needs. And when in doubt, stick with a universal spill kit.