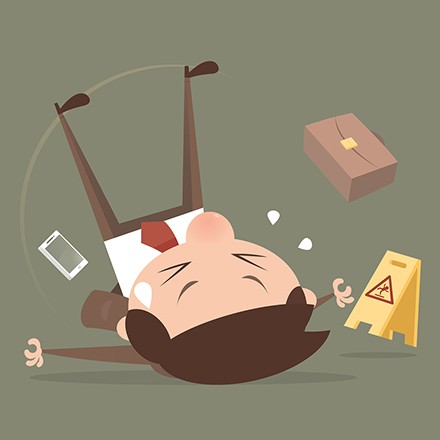 Slips, trips, and falls may seem like easy accidents for alert workers to avoid, but statistics tell a different story: The majority of all work accidents are due to slips, trips, and falls — and they're responsible for 15% of all accidental deaths. The only more dangerous causes of death in workplaces than trip hazards are motor vehicle accidents!
That's why the Occupational Safety and Health Administration (OSHA) has produced slip, trip, and fall regulations for nearly fifty years. But, until very recently, those regulations were badly in need of updates.
The Walking-Working Surfaces Rule
As of January 2017, OSHA finally put updates that had been in the works since 1990 into place. The resulting Walking-Working Surfaces Rule fills in some gaping holes in safety regulations.
Under the old standards, OSHA only required regular inspection of ladders and scaffolds. Under the new rule, employers need to inspect every surface upon which personnel walk or work regularly and as necessary for slip, trip, and fall hazards. These surfaces include aisles and walkways, stairs, platforms, ramps, and more.
Those at each facility get to define what "regularly" and "as necessary" mean for their specific workplaces. To learn more about the new Walking-Working Surfaces Rule, visit the OSHA website.
Protect your personnel from slips, trips, and falls
You can prevent slip, trip, and fall accidents in your workplace by using safety products designed for these very purposes.
Stairs are a common place for falls, particularly outdoors. You can use safety stair treads to prevent these accidents. Non-slip tapes are affordable and easy to install, and aluminum or fiberglass treads offer more durable solutions.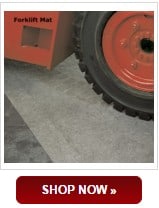 If you use equipment prone to oil or fluid leaks in your facility, absorbent industrial mats make for great ways to head off slips and falls. Another great solution for equipment that drips or leaks is drip pans. These contain fluids and are easy to empty and reuse, making them cost-effective for long-term use.
Do employees stand in one place while performing their jobs? Anti-fatigue mats are not only ergonomic to protect employees' bodies from the exhaustion of long periods of standing but are also non-slip.
Slips, trips, and falls are impossible to fully avoid, but with the right equipment and regular inspections, you can reduce their frequency and do your best to protect both your employees and your business from the consequences.