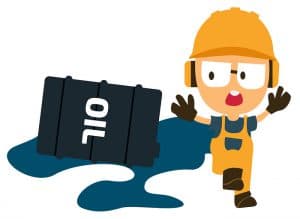 When a spill happens, whether at work or at home, you need something that can stop the spread … fast. Do you have the right product nearby to absorb that spill?
The right products for your liquids
Not all spills are created equal — that's why not all absorbents are the same. It's imperative you have the correct materials on hand to deal with the specific spills (and potential risks) your home or facility may encounter.
For example, if you're working with oil and petroleum products, you need absorbents that repel water so the absorbents can do their job of absorbing the oils that float on top. Oil absorbent booms make it easy to surround a large area and will float on water — even when fully saturated. For quick cleanup of small-scale spills, oil absorbent pads and rolls are flexible solutions.
For those who work with hazardous chemicals, it's important to use absorbents that can safely contain spilled liquids without breaking down. Using regular absorbents with hazardous materials can be dangerous. That's why absorbent pads and rolls, absorbent socks, and absorbent pillows are all available in hazmat yellow. This type of absorbent is generally colored yellow to indicate that those nearby must use caution when dealing with the spill area.
When it comes to liquids that don't fit into the categories of oil and petroleum products or aggressive fluids, universal absorbents are the answer. From socks to pillows and everything in between, most absorbent materials are available as universal absorbents. It's smart to have some of these general-purpose items around for day-to-day spills and leaks.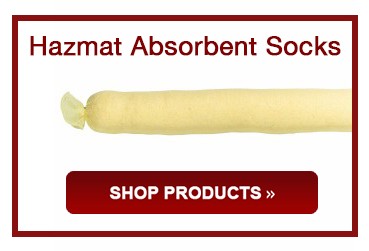 The risks of the wrong absorbents
Using the right absorbent can ensure your cleanup goes quickly and effectively. But using the wrong absorbent can be more than just inefficient — it can even be dangerous.
Some absorbents, like Gran-sorb, are made from cellulose, an affordable absorbent for non-corrosive spills. But using a cellulose absorbent on a corrosive liquid spill could cause a dangerous heat reaction to occur. Instead, polypropylene or natural absorbents offer a safer corrosive cleanup option.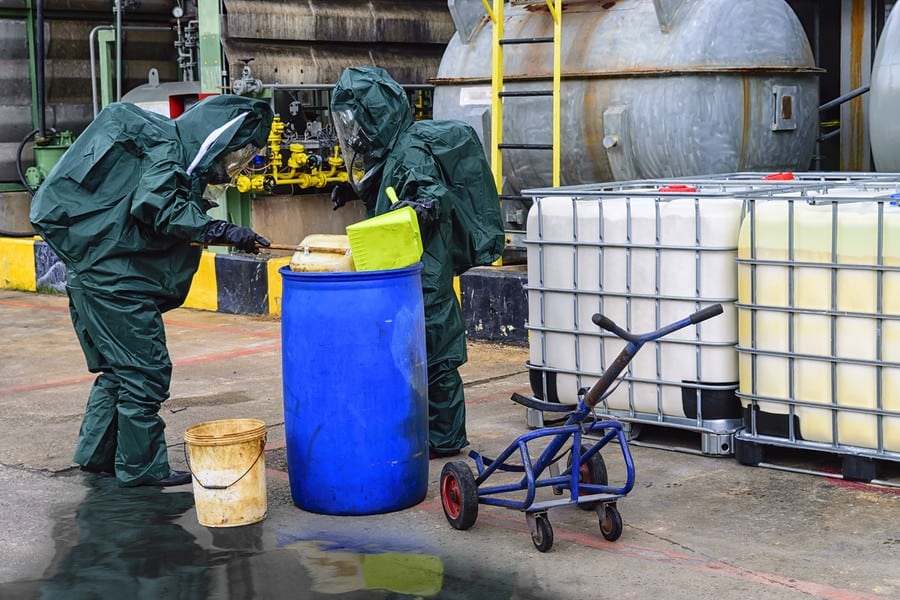 The easy way to be prepared
Choosing the right absorbents and safety gear for the job can be challenging, and making mistakes can cost you. That's why AbsorbentsOnline offers spill kits specifically designed to meet your needs.
Pick up a general-purpose spill kit if your facility handles water-based fluids or hydrocarbons or an oil-only kit if you handle oil and petroleum. Dealing with hazardous materials? A hazmat spill kit can ensure you're prepared for any eventuality. Our spill kits vary in size to suit your facility, and we even offer mobile and specialty spill kits.
Looking for something specific? We can even build you a custom spill kit. Every facility is different, so you need a spill kit that matches the liquids and quantities you're handling.
To learn which spill control products are best suited to your work and design your own custom spill kit, contact Angie Meza at angie@absorbentsonline.com or (800) 869-9633.