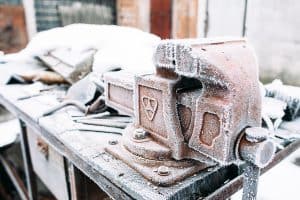 Winter is here, and cold weather brings its own unique safety risks for those who work outdoors.
What's so dangerous about winter?
Winter weather can be dangerous in different ways, from wind and rain to snow and low temperatures. The key to properly preparing for winter weather conditions is to determine how each of these conditions will affect your facility, equipment, and employees.
Will water or ice turn certain stairs or ramps into slip hazards? Installing safety treads can head that problem off. Will rain or snow meltwater pose its own risks? Make sure you're prepared with the right stormwater management products.
And of course, protecting your employees in cold conditions should be top priority. Educate them on basic cold weather safety tips, such as
dressing in appropriate layers for the weather, including hats, gloves, and outerwear;
taking frequent breaks in warm, dry areas to allow their bodies to recover;
eating and drinking warm, high-calorie foods and beverages as well as avoiding alcohol and caffeine; and
avoiding fatigue because the body uses a lot of energy to keep warm.
Healthy bodies are better equipped to handle extreme temperatures and weather conditions, so one way you can prepare for the changing season is with overall health and fitness!
The best preparation is comprehensive training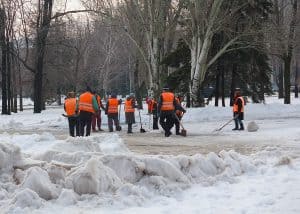 Your best tool against cold-induced injuries and illnesses is an informed, well-trained staff. Here are some areas in which you should train your workforce:
Prevention — Being aware of all cold weather risks gives you the opportunity to prevent some of the dangers. Prevention training will ensure you have the safety materials you need to get your workforce through the winter without a hitch.
Identification — Employees should be able to recognize and identify different cold-induced illness and injury symptoms and signs in themselves and others. The sooner you identify problems, the sooner you can treat them.
Treatment — You should train your workforce in proper first aid to allow members to treat cold-induced injuries and illnesses. Knowing the right steps to take if someone starts showing trench foot or hypothermia signs could turn a possibly major injury into something minor.
Even in this modern age, winter weather can be extremely dangerous for the unprepared. Don't get caught out in the cold: Plan for winter workplace safety.