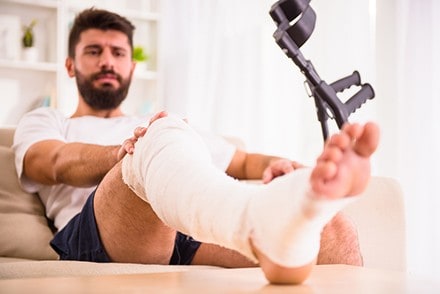 We're used to our homes being safe places, but your home is actually an incredibly dangerous place: As many as 20 million hospital trips were due to accidents at home in 2002 with slips and falls being the most frequent causes.
Prepare your home for spills and leaks
The good news is you have the power to make your home a safer place. Here are a few easy ways to do just that by preparing for leaks and spills that could present slip or fall hazards in your home.
Stairs
You can give your stairs some extra safety features with

Safety Stair Treads. These non-slip treads can hold up for years of service in both indoor and outdoor uses. Nonslip tapes are easy to apply and come in a variety of colors and widths. Fiberglass stair treads are lightweight, easy to install, and excellent for use on wood, concrete, or metal steps. And aluminum stair treads are available in seven colors and are attractive enough for residential use. Choose the variety that's best for you, and reduce your risk of falls on stairs in your home or recreational vehicle.
Chemicals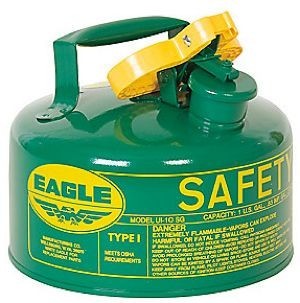 If you keep fuels or chemicals around the house for automotive or other uses, you can reduce the risk of spills by keeping them in the proper containers. We offer Safety Cans for just this purpose. We have a variety of cans so you can choose those best suited to keep your specific liquids safely contained.
Spills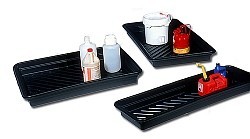 Another great way to prevent slip hazards is with Spill Containment Trays for high-spill-risk areas. For example, try positioning these underneath vehicles while doing mechanical work or in the bottoms of shelves or cabinets that hold liquids like paint or fuel.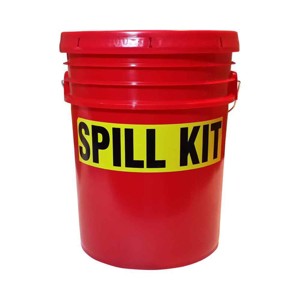 Have an area in your home at high spill risk? A Spill Kit can help ensure you're prepared. You might consider keeping a large general-purpose spill kit in your garage and a smaller one on your boat, for instance. We offer spill kits for all spill sizes and types.
Your home may be statistically dangerous, but you can take steps to reduce that risk! Industrial spill absorbent products can help you stay safe at home the same way they help keep workers safe in industrial environments.
Want to learn more about absorbents? Need to know which are right for use in your home? The professionals at AbsorbentsOnline can help. Contact Travis Zdrazil at travis@absorbentsonline.com or (800) 869-9633.