[sc:date]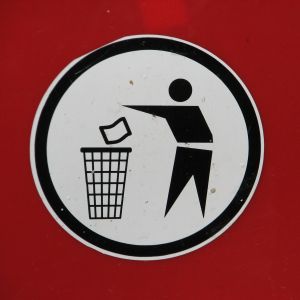 A waste analysis plan (WAP) is a step-by-step plan which outlines the necessary procedures for treating, storing and disposing of hazardous waste. Whether it's corrosives, flammables, explosives, gasses, poisons or any other hazardous material, companies need to have a WAP in place to guide crew members on how to safely handle them. In addition, the Environmental Protection Agency (EPA) requires certain businesses and industries to use them.
Treatment, Storage and Disposal Facilities (TSDF)
The EPA requires a WAP in place for all Treatment, Storage and Disposal Facilities (TSDFs). If your company deals with hazardous waste cleanup, you must have a WAP in place to remain EPA-compliant. You can read more about the specific requirements for TSDFs at http://www.epa.gov/osw/hazard/tsd/fac_reqs.htm. It's important for companies to follow the EPA's guidelines to prevent fines, lawsuits, forced closure and employee injury.
Other Instances When a WAP Is Required
Of course, there are several other instances when a WAP is required. See the list below for a brief overview of when WAPs should be used:
Generate – If your company generates hazardous waste, you must have a WAP in place.
Treat – Does you company treat hazardous waste? If so, a WAP is required to maintain a safe, EPA-compliant environment.
Dispose – Disposing of hazardous waste and material also requires a WAP.
Store – Lastly, storing hazardous waste calls for a WAP to guide workers on the proper procedure.
Tips on Using a WAP
A WAP is only effective if workers are fully trained and knowledgeable on the protocols it contains. After structuring a WAP for your company, take your employees through another training program that's designed to teach them the fundamentals contained within the WAP. Unfortunately, it's all too common for companies to set up a WAP only to have it disregarded in their everyday business. To prevent this from happening, train your employees on how to follow steps outlined in the WAP.
The first step in setting up a WAP is to identify the hazardous material and waste in your workplace. If you haven't done so already, perform a thorough analysis of your work environment to identify the type, amount and location of hazardous material. Using this information, you can then create a set of detailed instructions guiding workers on the correct method for handling such hazardous material.
Check out the official EPA document on WAPs by clicking this link.