[sc:date]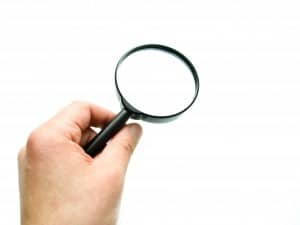 Let's face it, most companies don't want to spend their valuable time and energy dealing with EPA inspections; however, it's still a necessary task which ensures your company is compliant and abiding by all of the rules and regulations set forth by the EPA. Whether you have an inspection planned in the near future or not, you should familiarize yourself with the tips listed below. Doing so will allow for a smoother, faster inspection process, which benefits both you and the inspector.
#1 – Label Your Chemicals
The EPA requires companies to label certain chemicals. If an inspector finds chemicals which aren't properly labeled, the company could be fined. To prevent this from happening, go through your workplace to check and make sure all of the necessary chemicals are labeled. You can read more about properly labeling PCBs on a previous blog post published here.
#2 – Spill Response
Of course, companies need to have a response plan in place in the event of a chemical spill. Let's hope you never have to use it, but having one in place shows the inspector that you are ready and prepared. Placing just a few basic spill kits throughout your workplace is oftentimes more than enough to maintain a high level of preparedness while remaining compliant in the eyes of an EPA inspector.
#3 – Communication
I can't stress enough the importance of communication during an EPA inspection. Closing yourself off in the office will only make the inspection more difficult. Instead, communicate openly with the inspector. If they have any questions, answer them in an honest and friendly manner. The more cooperative you are during the inspection, the smoother it will go. Inspectors are more likely to go easier on you if you remain cooperative throughout the process.
#4 – Documentation
Keep records of phone calls, documents, letters, emails and anything involving your company's EPA inspection. It's doubtful you will ever need this information, but having it on hand will give you the peace of mind knowing that all of your ducks are in order. If another agency or court asks for certain documentation, you'll have it readily available to provide them.
#5 – Let Your Employees Know
If your company is about to receive an EPA inspection, make sure you let all of your employees know. This will give them time to go back over the workplace to check and make sure everything is ready for the inspection. Ideally, you should give your employees several days notice before an inspection.