[sc:date]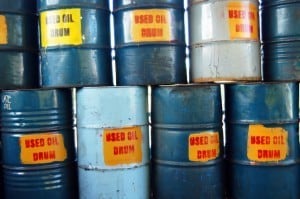 Companies dealing with hazardous chemicals and materials should follow the old saying, "hope for the best but prepare for the worst." Let's hope spill never occurs, but in the rare event it does, you need to be fully prepared to control, contain and clean it. When companies turn a blind eye towards the possibility of a hazardous chemical spill, they increase the chance of work-related injuries, while leaving themselves vulnerable to fines and sanctions handed down by the EPA.
Whether your company produces, transports, stores or maintains hazardous chemicals, you need to take extra measures to ensure you are protected in the event of a spill. Some companies assume spill preparation isn't necessary simply because they only store or transport chemicals rather than produce them. The bottom line is that companies who deal with hazardous chemicals in any way, shape or form must have a plan in place to reduce the impact of a spill.
Hazard chemicals are typically broken down into one of the following categories:
Flammables
Corrosives
Oils
Solvents
Explosives
Combustibles
Note: for more information on the different types of hazardous chemicals, please see out other post.
Identify Hazardous Chemicals In Your Workplace
The first step in preparing for a spill is to identify the types of hazardous chemicals present in your workplace. It's not uncommon for companies to perform their day-to-day operations with little knowledge as to the  types of hazardous chemicals they are dealing with. When a spill occurs, they're left scrambling to try and figure out the best way to contain it. A smarter approach is to identify the chemicals present in your workplace ahead of time, as this will allow you to better prepare for situations involving spills.
After identifying hazardous chemicals in your workplace, you should then create a plan in the event of a spill. For instance, companies who deal with large quantities of oil should invest in a general oil spill kit, as this contains a variety of items necessary for containing and cleaning up oil-based chemicals, such as gasoline, diesel, motor oil, hydraulic oil, etc. On the other hand, workplaces with aggressive corrosives and solvent chemicals should opt for a hazmat spill kit.
Of course, a spill kit is only useful if you're fully aware of its contents and how to use them. Once you've acquired the appropriate spill kit, spend some time familiarizing yourself with the various items it contains. Depending on the particular kit you choose, some of the items frequently contained within a spill kit include gloves, buckets, plastic bags, pads, socks, pillows, wipes and emergency handbooks.