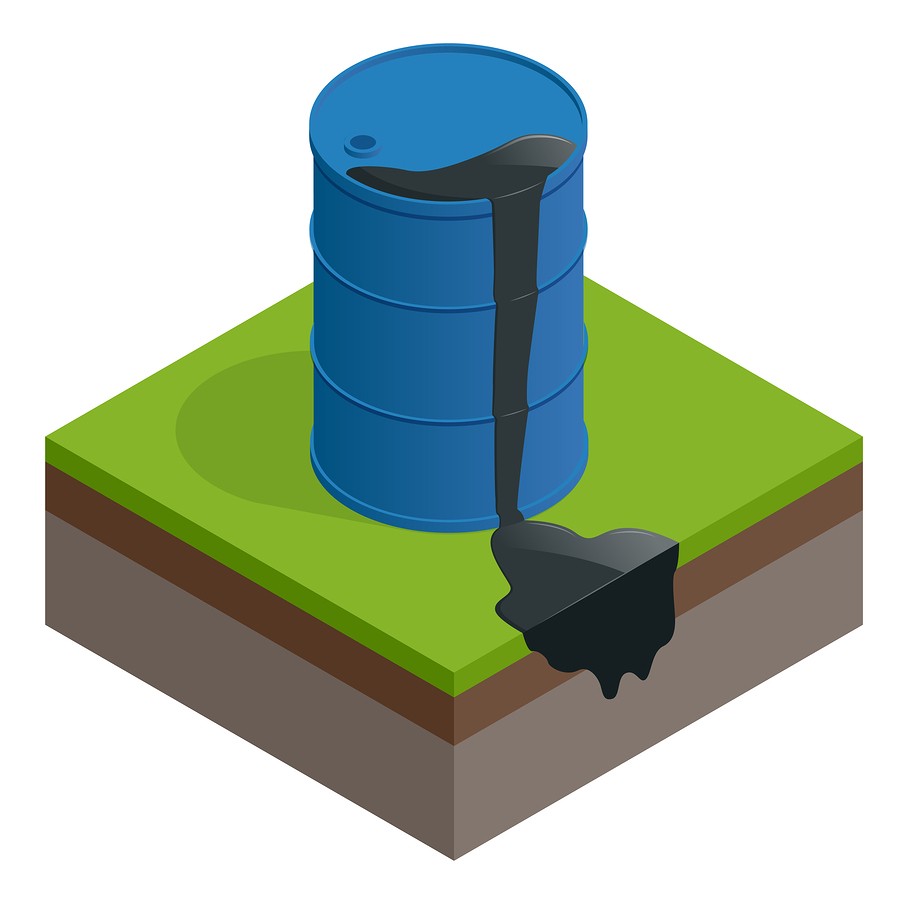 Whether on a large or small scale, when an oil spill happens, you need to be ready to leap into action. But are you and your staff prepared to respond to an oil spill if — or when — it occurs?
The term "oil spill" is primarily applied to marine spills, but they can also occur on land. Oil spills can have disastrous impacts on wildlife, marine life, and the environment, so when they do happen, quick and efficient containment and cleanup are imperative.
Prepare for oil spills
Of course, the best oil-spill cleanup is preventing spills entirely. But prevention isn't always possible, and anyone who works with oil in any facility should make it a top priority be fully prepared for the possibility of spills.
The Environmental Protection Agency (EPA) requires leaders of certain facilities where employees store or use oil to put together and submit facility response plans (FRPs), detailing how they would handle worst-case-scenario oil spills. But, even if your facility doesn't meet EPA FRP requirements, you should still have a plan!
A comprehensive FRP lays out preparedness procedures and provides an action plan employees can follow in case of spills. FRPs should include information about the facility, equipment, and personnel; information about potential spill hazards and responses to each; and a plan for regular training, self-inspections, and drills to ensure staff members are prepared. An FRP should also include a clear response plan coversheet that workers can reference quickly and easily in case spills occur.
But even the best FRP can't solve oil spills by itself! You should also equip your facility with the cleanup materials a worst-case spill would require.
Materials to have on hand
One method of cleanup is containment. Once you contain the oil, you can remove it more easily. To contain an oil spill on water, use oil containment booms. These long sleeves absorb hydrocarbons but repel water. You can link them together to float on the surface of the water and prevent a marine spill from spreading. To contain a spill on land, use oil containment spill berms. They come in a variety of sizes to suit your needs.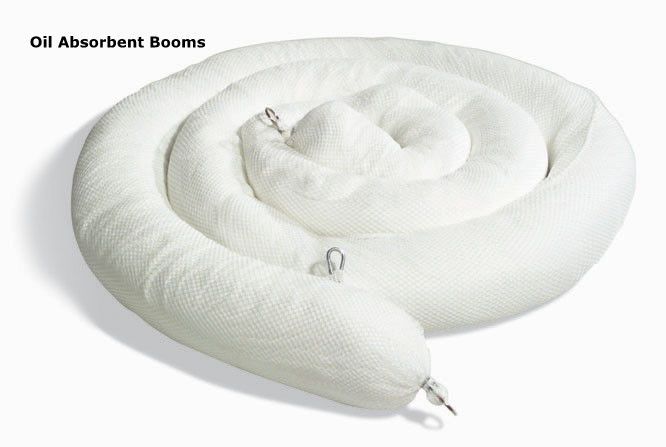 To quickly clean up oil spills, absorbent products are great options. Oil absorbent pads and rolls come in plenty of sizes and quantities for any application. Or, if you need to absorb more oil than a pad can handle, an oil absorbent pillow can be a good choice. Pads, rolls, and pillows are not only quick, efficient ways to soak up spills but you can also clean and reuse them to save money.
To be fully prepared for spills, a complete oil spill kit is often the easiest option. These kits contain the absorbents you need to clean up spills and the equipment necessary for your personnel to use those absorbents safely. Kits come in a variety of sizes, so you can pick the kit that can handle your worst-case spill and keep it on hand in case of emergency. We can even create custom kits if you need something very specific for your facility.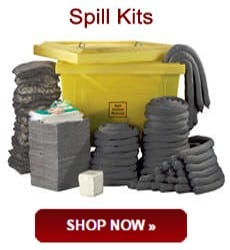 Oil spills can be catastrophic, and even the safest, most prepared professionals can experience accidents. Make sure you're ready to tackle any spill with the right plan, training, and materials.