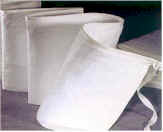 Our Oil Absorbent Sweep is designed with built in straps.
The absorbent sweep can be drawn over the water surface to absorb broad sheens or surface spills.
This is a great way to clean up oil spill on water. Compact unit with 1 per package and attaches to sorbent booms for maximum cleanup. Easily identified as oil absorbent by white color and easily detectable when saturated.
Quick Overview
19" Wide by 100' Long
Color: White
Material: Polypropylene
Absorbs up to 25.3 Gallons per Package
Can be incinerated
Folded to 11" high for storage and shipping