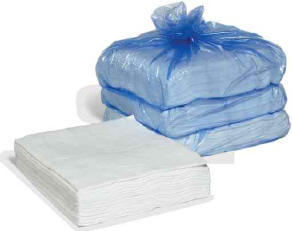 Deploy Static Resistant Oil Only Pads and Rolls around flammable liquids and where static electricity poses hazard.
Suitable for arctic and desert climates. Our static resistant pads are great for diesel fuels. Repels water based liquids.
Sold by the case or roll.
Ideal in confined spaces were flammable vapors may be present.
Treated with topical solution to dissipate a potential static buildup.