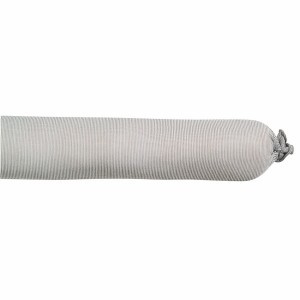 Absorbent universal socks are the best choice for industrial applications. These general purpose Absorbent socks absorb both oil and water base liquids and drips.
Easy to mold and shape around leaky equipment and machinery. A great choice for non-aggressive fluids. Universal absorbent socks are for oils, coolants, solvents and water.
These super absorbent socks are available in 4 foot, 8 foot and 12 foot lengths.
These spill socks absorb all types of liquids.
Absorb leaks and drips around the bases of your machines.
For additional questions regarding our Universal Absorbent Socks or any of our products please don't hesitate to call us at 800-869-9633 or email us.