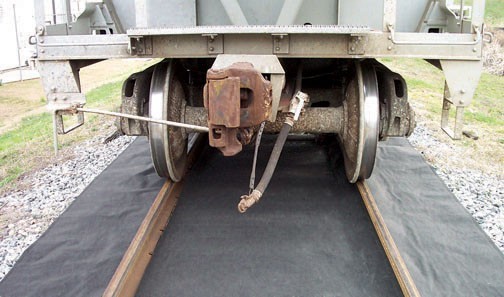 Our Railroad Containment Absorbent Track Mat is the heaviest, thickest and most absorbent barrier mat available. It has a unique, 3-ply construction which includes an oil only core, surrounded by an impenetrable barrier film the prevents absorbed liquids from leaching out.
The top layer is a UV resistant cover-stock. It is capable of absorbing nearly three gallons of oil or other petroleum products per square yard.
The Absorbent Railroad Containment Absorbent Mat was originally designed for use between and outside railroad tracks, it is also widely used by transportation companies, utilities, refineries, steel mills, and in other environments in which a high absorbency barrier is required.
Available in individual rolls or save by purchasing by the pallet.
Big Savings for Full Pallet Orders!
Email us for LTL shipping costs on pallets.